Weather Graphic Design
PUSH THE LIMITS OF THE ON-AIR WEATHER GRAPHICS SYSTEM.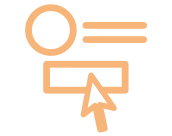 Integrate consistent station branding into all graphics on all platforms
Modernize overall weather graphic content
Specialized training in augmented reality content creation
Whether computer graphics are created on TruVu Max or Baron Lynx, the basic design concepts are the same. Maps and full-screen graphics must be clear, concise and always extend the station brand.
More people are watching weather on the go. Graphics must look good on a 5" smartphone as well as a 65" big screen TV. Often what looks great on one platform doesn't register on the other.