Forecasting & Storytelling
RATINGS ARE BUILT ON AN ACCURATE FORECAST AND A GOOD STORY.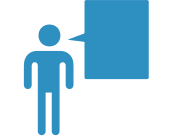 Strengthen forecasting skills of early-career meteorologists
Translate weather data into weather stories to reflect viewers' lifestyle and needs
Incorporate emotional appeal and intelligent impacts into daily weathercasts and teases
It starts with the forecast because if that's not right nothing else matters. The next step is turning data into cohesive, relatable stories that resonate with viewers.
TV weather is a blend of meteorology, message and marketing. The forecast must be accurate, communicated effectively and delivered on multiple platforms.